Heathrow launches fresh consultation on noise, night flying and new flightpaths
Heathrow airport has launched a new eight-week public consultation on use of its airspace and the direction of its future operations.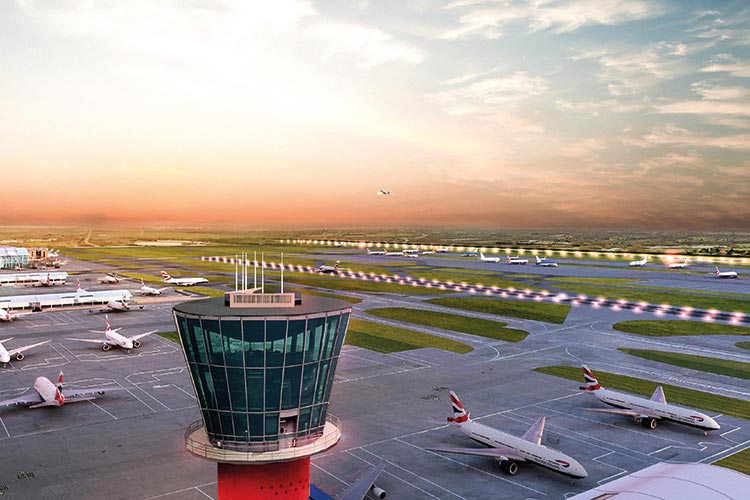 The airport has called for the local community to contribute to discussions over noise, runway alternation and night flying relating to its two existing runways and proposed new third runway.
Last year, MPs green lit expansion at Heathrow airport through the creation of a new north west runway, enshrined in he government's new Airports National Policy Statement.
The ANPS also gives airports across the UK greater scope to maximise existing capacity and airspace.
However, with expansion at Heathrow already subject to a number of legal challenges, the airport's latest consultation – which will run from January 8 to March 4 – will seek feedback on several contentious aspects of the proposed expansion.
These include: changes to airspace and new flight path design to utilise a third runway; changes to airspace and flight path design to more fully and efficiently utilise the airport's two existing runways; and how all three runways will be operated, including details relating to managing noise, respite through alternation of airspace and runway usage, night flying parameters and directional preference.
More than 30 consultation events will be held throughout the local community giving those affected by expansion opportunities to raise their concerns and provide feedback on Heathrow's proposals.
Another round of consultation will be held in June focusing on the new physical infrastructure the new runway will necessitate.
Emma Gilthorpe, Heathrow's executive director for expansion, said: "Heathrow's aim is to design a sustainable, fair and more efficient future airport while connecting the UK to global growth.
"It is crucial our plans maximise the benefits of expansion across the country, including for the communities closest to us – and working in partnership with our neighbours is just one way of ensuring they do so.
"We are committed to delivering expansion responsibly, and we encourage everyone to have their say and take part."
Source: TTG News, to read the article, click here.