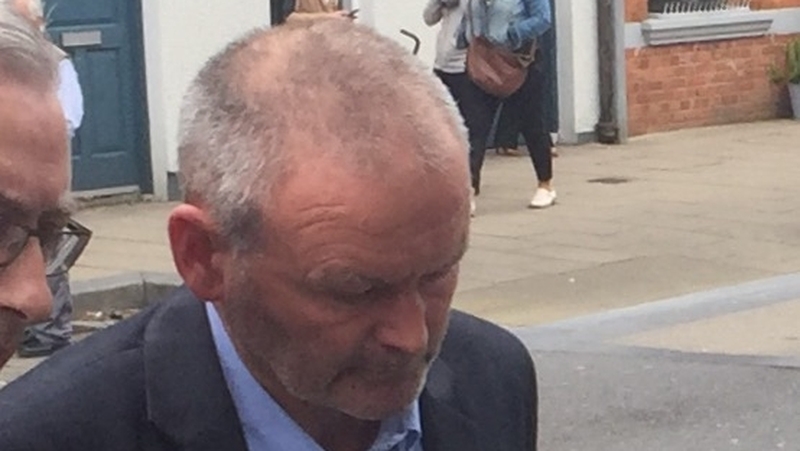 A Kerry farmer has been jailed for five years for the "gruesome" and "horrific" killing of another farmer with a piece of farm machinery last year.
63-year-old Michael Ferris, of Rattoo, Ballyduff in Co Kerry, was found guilty by a jury in October of the manslaughter of 73-year-old Anthony O'Mahony in a row about a device used to scare crows.
Mr Ferris told gardaí he "just snapped" on the morning of April 4 2017.
He said Mr O'Mahony had been using the "crow banger" for thirty years and had paid no heed to anyone when asked to stop.
He used his teleporter – an agricultural machine with a telescopic boom – to block the small, rural road and then drove the prongs of the vehicle into Mr O'Mahony's car, causing him catastrophic injuries.
He told gardaí he "had to do something about it".
Ms Justice Carmel Stewart said Ferris inflicted horrific injuries on Mr O'Mahony.
She said the "unique" nature of the attack was truly gruesome and horrific and defied belief and imagination.
Ms Justice Stewart said the effect it had and continued to have on Mr O'Mahony's family was difficult to quantify.
The judge said the jury had to decide why the killing happened and had found Ferris not guilty of murder but guilty of manslaughter by reason of provocation.
She said the court had to look at the degree of provocation, adding that neighbours of Mr Ferris gave evidence during the trial of the stress and anguish they had been caused by the operation of the crow banger over thirty years.
The court heard she would place the offence at the lower end of the upper range of manslaughter sentencing and would impose a headline sentence of twelve years. But this then had to be discounted to take other factors into account.
She said she wanted to reassure Mr O'Mahony's family that she was taking account of the obvious grief and trauma they had suffered.
The judge said Ferris had no previous convictions and had immediately accepted his responsibility for the killing.  She said she accepted the genuine nature of the remorse and apology he had offered at the sentencing hearing last week.
She said she also had to take into account his age – he will be 64 in January.
The judge said the headline sentence should be reduced by a third and then further reduced to six years.  She suspended the final twelve months of the six-year sentence to allow for the prospect of rehabilitation and to allow Ferris back into the society from which he came.
Ms Justice Stewart said she wanted to express her condolences again to Mr O'Mahony's family. She said she had wanted to explain the principles that a court has to apply to reach a sentence and she explained that she was constrained by previous cases, legal authorities and principles.
Mr O'Mahony's family left the courtroom, clearly upset and unhappy with the sentence.
Source: RTE News