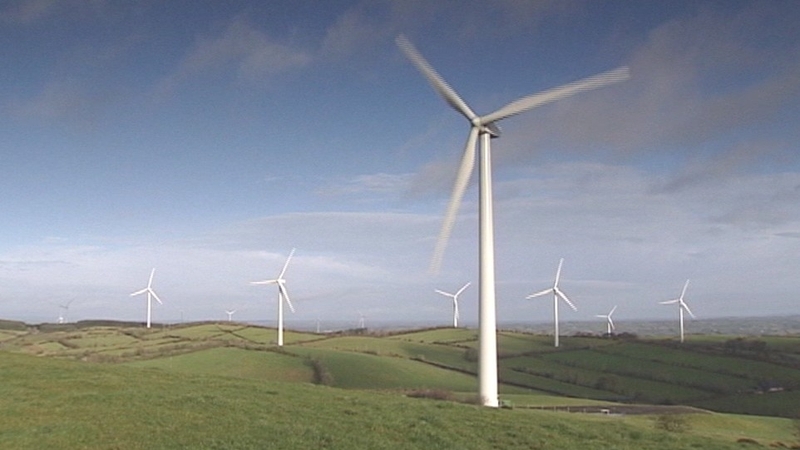 New guidelines on the regulation of wind farms are "imminent", according to Minister of State at the Department of Jobs, Enterprise and Innovation Ged Nash.
Speaking on RTÉ's The Week in Politics, Mr Nash said both ministers Alex White and Alan Kelly where working very closely on the issue.
However, Labour Senator John Whelan was criticial of the Government's failure to publish guidelines to date saying rural communities were being "sacrificed" over the issue.
The existing guidelines were published in 2006 and allow companies to build turbines within 500m of private dwellings.
Rural communities are fearful that the new guidelines are being delayed to allow proposals for large wind farms to go ahead.
It is understood several groups are planning to protest at this week's Ploughing Championships over the issue.
The Irish Wind Energy Association also sought a meeting with Taoiseach Enda Kenny on the matter.
In a letter obtained by the Week in Politics under Freedom of Information, the IWEA insists that the existing 2006 guidelines afford protection to residents regarding noise, proximity and shadow flicker.
The IWEA also warned that "to deviate from this standard would completely threaten the pipelines of projects, including those in Mayo, representing an investment of 3.5bn."
Source: RTE, to read the article, click here.